We are bringing
experts together for a fresh look
at healthcare trends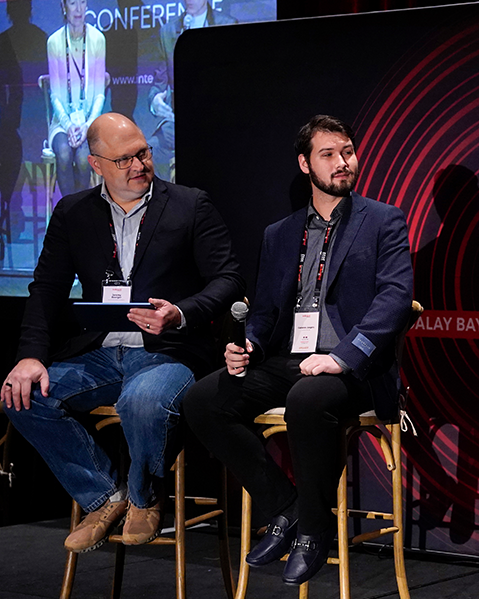 Health 2.0 Conference, with its global platform, aims to address the latest innovations while discussing the solutions that can improve one's quality of living. At its latest editions in 2023, this global healthcare conference will have professionals from all over the world who will share approaches and strategies to deal with problems like diabetes and Alzheimer's, how to attain mental, emotional, and physical balance, the impact of technology in healthcare, ways to identify and avoid healthcare fraud and many more.
Join us in the USA and Dubai to unlock the healthcare trends, find novel solutions to industry challenges, and get a worldwide perspective of the healthcare and wellness industry.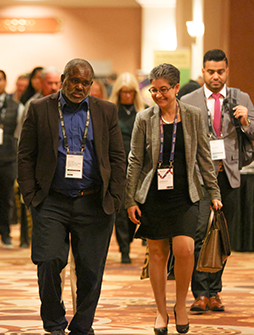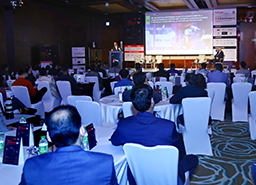 Personalized

Healthcare
2023 is expected to witness more personalized treatments and medicines for patients. With the help of AI and ML algorithms, practitioners can even predict the effectiveness of the treatment and drugs. Join us at our health conference to learn more about the impact of personalized healthcare on a patient's treatment.
Mental & Emotional

Health
Stress, anxiety, grief, and depression are normal emotions that, if not handled on time, can cause more immense distress in one's life. It is why our healthcare professionals will address this highly sensitive issue and further discuss solutions that can help in the long run.
Fitness &

Nutrition
Living a healthy lifestyle, which includes fitness and nutrition, is essential for a variety of reasons. It makes it even more essential to highlight the role of physical activity along with a healthy diet to control or prevent health-related issues in all ages. Join us at our 3-day event as we dive into the importance of physical exercise and diet in an individual's life.
Healthcare

Fraud
Although medical and healthcare insurances help individuals in times of crisis, many people have witnessed fraud and scams. It's time to learn about types of healthcare fraud, their impact, and strategies to prevent yourself from falling for these tricks in 2023. Join our panel of experts who will disclose ways to identify and stay safe from such scams.
Aging In

Place
With seniors looking for ways to stay away from retirement communities while being taken care of at their homes, a home care service is a great option. They can get the required help while living the days of their lives. But, few people have reported home care scams, which is a considerable concern. Join us as we address this issue.
IoMT &

MedTech
The "Internet of Medical Things" has rapidly grown in recent years from simple devices created to track vital signs such as heart rate and blood oxygen levels to smart watches capable of scans such as ECGs, smart textiles that can detect blood pressure and predict the risk of heart attacks. Let's explore what more IoMT has to offer!
Telehealth &

Telemedicine
With advancements in technology and communication, one can get all the diagnoses, doctor's prescriptions, and even treatments at home. Telehealth has revolutionized the healthcare industry by providing remote alternatives to patients who struggle to reach the hospital. Join us as we talk more about the benefits and future expectations of telehealth and telemedicine in the healthcare sector!
AR/VR In

Healthcare
AR/VR technologies are paving their way into all industries and providing an immersive experience to users by connecting the digital and physical environments in a multidimensional way. Let's meet at our 2023 healthcare conference and brainstorm together on the possibilities that AR/VR has for the healthcare community.
Ecolabeling In

Healthcare
As the world shifts towards sustainability, the healthcare sector has also adopted various measures to shift towards creating an eco-friendly environment. As healthcare organizations are installing eco-friendly label printer systems, what do you think of this initiative of the healthcare ecosystem? Let's discuss more of such solutions at our upcoming healthcare event in the USA and Dubai.
Public

Hygiene
Public hygiene is incredibly important to maintaining a healthy, functioning society. After facing a pandemic recently, public hygiene has become a critical practice to avoid and prevent such infectious diseases from spreading. Get ready to learn about approaches to prevent the spread of such diseases and create more awareness in the community at our upcoming healthcare event.
AI In

Healthcare
While AI helps predict and analyze data collected from wearable devices, it is being used in the clerical section to improve the healthcare industry's efficiency further. It may include data storage and maintenance, processing insurance claims, and many more tasks that could be done with its help! Let's unite and discuss its other implementations.
Pharma &

Drug Development
Drug development and the pharmaceutical industry are vitally important because they create life-saving and life-changing treatments for some of the most debilitating diseases and illnesses. They develop treatments that allow people to extend their lives, enjoy better health and lead more fulfilling lives. Learn what's up in this space by attending our next edition!